What is Incident Responder?
Incident Responder – Incident response is a method for dealing with various forms of security incidents, cyber threats, and data breaches in an organized manner. The goal of the incident response approach is to find, contain, and reduce the cost of a cyberattack or live incident. A well-crafted incident response (IR) plan can address a possible vulnerability and help avoid future assaults, but it is not the end-all solution. The response is a subset of Issue Handling, which examines the logistics, communications, synchrony, and preparation necessary to resolve an incident.
The Computer Security Incident Response Team (CSIRT) and the Security Operation Center are usually in charge of this activity. While incident management is at the heart of the CSIRT's mission, it also encompasses reporting, analysis, and response. Before these stages, however, the occurrence must be discovered and reported promptly. The SOC Analyst's function becomes important at this time. EC-Incident Council's Handling Program, developed by some of the industry's leading practitioners, is the best place to learn.
What is an Incident Response Process?
It's part of the business. The ability to continue doing business depends on your ability to implement an incident response plan. Isn't it a little existential? Several protocols are in place to identify, investigate, and respond to security issues that minimize their impact and facilitate a quick return to normal operations.
A process for responding to incidents differs from procedures for responding to incidents.
There are many methods to respond to a crisis, but we've used the terms incident response process and incident response procedures in specific ways throughout this book. You and your team will be involved in the whole incident response process, whereas incident response protocols are the exact techniques you and your team will use.
Incident Responder Career Guide
In times of disaster, first responders are critical to preserving life. If you've ever had a security system malfunction, you know how critical incident responders are. When a company has a problem, they work quickly to solve it and takes the necessary actions to avoid future issues.
Many companies, large and small, have computer security incident responders on their staff. Non-profits and the government are both in need of these individuals. They can also be hired by an in-house security team or a private security firm. It doesn't matter what kind of company you work for; the first line of defense is always the incident responder.
A computer forensic analyst is called to investigate computer intrusions, just like a police officer or firefighter, to respond to immediate physical hazards. There was an urgent threat, and the situation needed to be brought under control and documented for attribution and possible legal action.
What does an Incident Responder do?
Incident responders reduce the likelihood, severity, and impact of security incidents on a company. Prevention duties include system monitoring, assessment testing, and analysis to find and correct security vulnerabilities. Preparedness for incidents is a major focus for incident responders, who often develop security plans, rules, procedures, and training.
Risk analysis and intrusion detection are two areas where these specialists frequently find themselves working under a lot of strain. In addition, network forensics, reverse engineering, and penetration testing can all be used to combat security risks. Incident responders also prepare reports for both management and law enforcement.
Companies hire them to safeguard their financial and reputational interests from cybercrime. A computer security incident response team may employ incident responders as consultants or full-time staff (CSIRTs). Two to three years of forensics or information security experience is standard for incident responder positions. In addition, this career path can benefit from experience in system, network, or security administration roles.
Incident Responder Roles and Responsibilities
Incident Responder responsibilities include responding immediately to new security risks, attacks, or exploits. In addition, you'll perform some penetration and vulnerability testing and network management, and intrusion detection and prevention for this position. As part of your organization's IT Security team, you may also have a role in security audits, risk assessments, and network forensics.
It is your job to keep a close eye on your company's information technology (IT) networks and systems to spot any potential dangers or incursions as they develop.
You must have a thorough understanding of the IT networks and systems of the company to do the job effectively.
Shift work may be required from time to time as a 'first responder' because of the need to monitor traffic for any abnormal activity or unauthorized access attempts at any hour of the day or night.
As part of the work, you may also be responsible for overseeing the implementation of fixes, updates, and patches to software and hardware.
You'll ensure that the organization's live IT infrastructure is always safe and secure.
Incident Responder with more specificity. Any new or evolving IT security problems may require first-line help from an analyst.
If you are an Incident Responder, you'll work with an already-talented IT Security team to respond to cyber-security risks. IT networks, security standards, authentication procedures, and security-related hardware and software must all be up to date, and this knowledge must be maintained within the organization at all times.
1) Day-to-day duties related to IT security
You may be responsible for day-to-day IT security management and administration. All IT security-related systems will fall under your purview, and you'll be the first line of defense in the event of a problem. These are the local area network, public key infrastructure, the wide-area network, and the VPN (Virtual Private Network) (Virtual Private Network). As dangers develop, you'll be able to respond quickly and effectively using a specialized set of IT security monitoring tools and tactics. Your employment will almost certainly need you to perform penetration or vulnerability testing. Network intrusions and hacking attempts necessitate immediate communication with the highest levels of IT management.
2) Change management, training, and support for IT security procedures
For most IT Security situations, you'll be in the position of creating a set of processes to follow. It may be required to develop and implement new company security policies and teach employees about cyber security dangers. As part of a comprehensive security evaluation, these steps include.
Gap assessments, upgrade pathways, bug fixes, and solutions for emerging IT security vulnerabilities will likely be part of your day-to-day duties. In addition, the work will require the use of IT security tools and other rapid reaction tactics to counter threats.
Recognize any network or system flaws or vulnerabilities.
Create a set of procedures for dealing with an emergency.
System and application monitoring must be done effectively to detect any suspicious activity.
Members of a cyber-security team should work together.
Carry out risk assessments and penetration tests.
Set up an emergency communication route and a method for relaying vital information to law enforcement during an emergency.
In the event of an occurrence, notify the appropriate management team members.
Qualifications and criteria for the position of Incident Responder
Employers may search for certain college degrees and qualifications to hire an incident responder, but the experience also plays a role.
These are the kinds of things that employers may be looking for:
Certification as a certified incident responder such as the Global Information Assurance Certification (GIAC) or the EC-Council Certified Incident Handler (EC-CIH) or a degree in computer science, electrical engineering, information assurance or cybersecurity; or a general security certification such as the Certified Information Systems Security Professional (CISP) or Certified Information Security Manager (CISM) (ECIH).
Incident response also necessitates a comprehensive technical basis, including an in-depth understanding of the tradecraft (attack strategies and methodology) utilized by potential attackers and the technology ecosystem in which they are working. As a result, the responder should understand how an organization could be attacked to be able to identify and recover from those attacks in their workplaces. As of this time, experience maybe even more valuable than formal schooling. In today's competitive employment market, it's important to be able to exhibit your skills, knowledge, and talents.
How to become an Incident Responder?
Computer forensics, cybersecurity, or a related discipline may be great educational preparation for a career as an incident responder. Master's degrees in information security or incident response management can help you land high-level positions like senior intrusion analyst, CSIRT manager, or senior incident responder.
Professional certificates such as certified incident handler, certified intrusion analyst, or certified forensic analyst are often used by cybersecurity professionals as a form of education. Certifications are required for most jobs in the emergency response field, no matter what kind of degree they require. However, certification requirements can vary depending on the job, the company, and the industry.
Working in computer forensics or security or network administration requires at least two to three years of relevant expertise before being hired as an incident responder. Online training, bootcamps, and education can help you build your career portfolio. In addition, it is possible to join CSIRT teams and learn from experts in the field by earning a CSIRT credential.
What is the skill required to become Incident Responder?
Information technology security hardware, software, and solutions are at the forefront of your mind.
Scripting and programming expertise in C, C++, C#, ASM, PERL, Java, PHP, or other languages may be necessary.
Expertise in the use of Forensic and eDiscovery programs such as Relativity and Clear.
Working knowledge of operating systems such as Windows, Unix/Linux and UNIX
Mindsets that are focused on addressing problems
You must be an excellent team player if you want to succeed in a team environment.
Under pressure, the capacity to respond quickly and effectively.
You'll be reporting to management and other stakeholders frequently, so you'll need strong communication skills.
How to Find Incident Responder Jobs?
Requirements for incident responder job role:
Education 
To work in this particular area of cyber security, you won't need a bachelor's degree. Computer science or a related profession, on the other hand, can open up a variety of employment paths and strengthen your résumé. For example, if you want to be a manager, you should look at master's degrees in Information Security or Information Assurance.
Work Experience
Three years of incident response experience is the norm for entry-level employment. However, at least five years of work experience are often required for senior or team-lead positions.
Certifications
This field's job certification needs will differ from company to company. Therefore, before applying to a company or agency, it's usually good to find out what they require.
Certified Reverse Engineering Analyst
GIAC Certified Intrusion Analyst
GIAC Certified Incident Handler
GIAC Certified Forensics Analyst
Certified Ethical Hacker
Certified Computer Forensics Examiner
Certified Computer Examiner
What is Incident Responder Salary 2022?
According to data from the Bureau of Labor Statistics (BLS), computer and information technology jobs are expected to rise by 11 percent between 2019 and 2029, according to data from the Bureau of Labor Statistics (BLS). In addition, information security analysts are expected to have a 31% increase in employment over the same period, indicating a strong job market for IT professionals with cybersecurity expertise. As of 2019, information security analysts earned an average salary of $99,730 per year.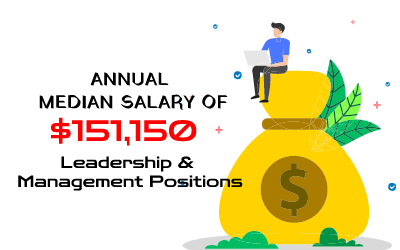 According to Indeed.com's 2019 keyword searches, incident response analysts can earn up to $115,000+ per year, while incident managers make an average of $81,730 per year, according to PayScale. PayScale shows that New York City, Kirkland and Seattle, Washington are the highest-paying cities for incident managers. At the same time, Covestic, Cisco Systems and Bank of America are the highest-paying companies. In addition, finance and banking, business and consultancy, and information technology are among the highest-paying industries.